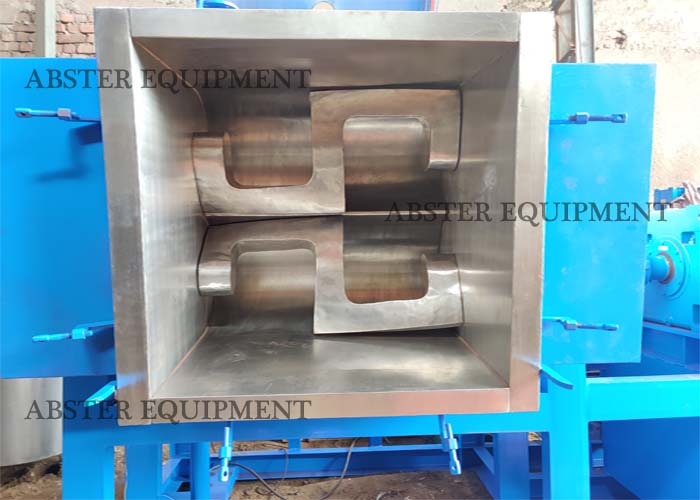 BMC/DMC mold material Kneader machine with double blades
1) Available models normal pressure, high pressure and vacuum, with touch part melted by stainless steel.
2) Temperature adjustment: heated by oil, steam or electricity, cooled by water.
3) The blades with fish-nail shape, which can cut the CMC chemicals products stirred and mixed fully.
4) Discharge method: tilt dump, bottom dump and screw discharge.
5) The seal of shaft agitator is adopted with unique balance construction of vacuum box.
6) The cover is controlled by hydraulic system.
Type
Volume Capacity  (L)
    Working Capacity(L)
 Motor Power(KW)
Discharging methods
Heating method
SM-1L
1
0.6
0.75
Tank tilting,Ball valve,Screw  extruding
steam, eletric heating oil, hot water
SM-2L
2
1.2
0.75
SM-5L
5
3.0
1.5
SM-10L
10
6.0
2.2
SM-20L
20
12.0
3.0
SM-50L
50
30.0
3-5
SM-100L
100
60.0
5-7.5
SM-200L
200
120.0
7.5-11
SM-300L
300
180.0
11-15
SM-500L
500
300.0
15-22
SM-800L
800
480.0
22-40
SM-1000L
1000
600.0
40-45
SM-1500L
1500
900.0
30-55
SM-2000L
2200
1300.0
45-75
SM-3000L
3000
1800.0
55-90
SM-5000L
5000
3000.0
90-160