Product Categories
Industrial Mixer

Ribbon Blender
Conical Screw Mixer
V Mixer
Double Planetary Mixer
Non Gravity Mixer

Disperser

High Speed Disperser
High Shear Mixer

Grinding Mill

Sand Mill
Three Roll Mill
Colloid Mill

Mixing Tank
Sigma Mixer

Sigma Blade Mixer
Kneader Extruder

Composite SMC BMC Machine
Industrial Mixer
Abster  mixer is manufacture in kinds of industrial mixers like ribbon blender, conical mixer, Non gravity mixer, suitable for powder –powder . powder-liquid materials.with high efficiency .It is the best choice for powder mixing production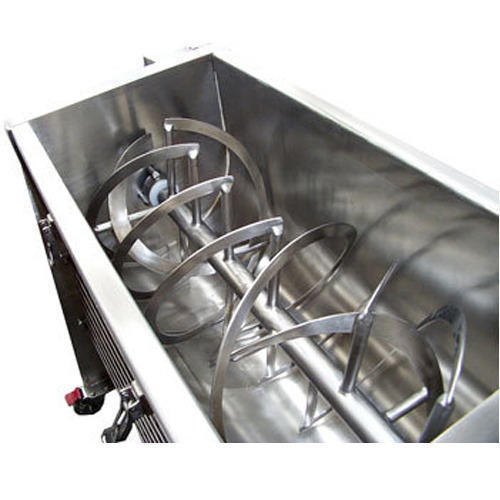 Detergent Powder Ribbon Mixer
Ribbon blender is suitable for mixing dry powder material.and it is working with high efficiency Could be used on mixing powder-powder and powder-liquid such dry powder materials and also materials in paste .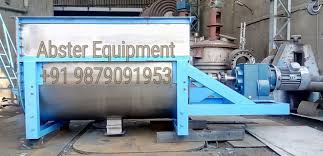 Ribbon Blender Mixer For Food Powder
Ribbon blender mixer is mixing machine for powder materials .Especially used on food powders.Starch ,Sugar .Flour ,Coarse,Spicy and other food productions .
Ribbon powder blender mixer is specialized in mixing powder materials .widely used on pharmacy .Food ,chemicals etc ,Ribbon blendr mixer is becoming popular on mixing spice powders .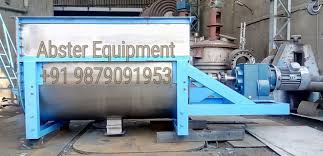 Ribbon Blender Mixer For Wheat Flour
Ribbon blender mixer is specialized in mixing powder materials .Ribbon blender is the best choice For wheat flour mixing process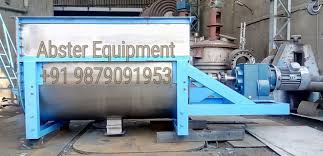 Ribbon Blender Mixer For Fertilizer
Ribbon blender is widely used on powder mixing production .Ribbon mixer now becoming the best solution for fertilizer production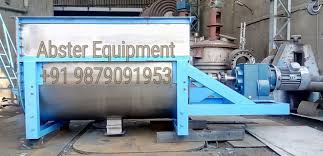 Food Grade Ribbon Blender Powder Mixer For Flour And Wheat Flour
Ribbon blender powder mixer machine widely used on food production .Such as Flour and wheat flour ,Sugar.Spice etc.The ribbon mixer should be made in Food Grade to get the mixing result much more clean and pure.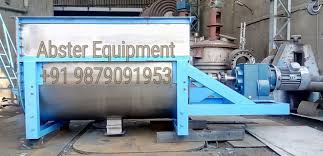 Ribbon Blender Mixer For Dry Powder In Food Production
ribbon blender mixer for dry powder is mainly used for mixing powder and granular materials in chemical, pharmaceutical, food, pesticide, plastic, pigment, cosmetic and feed additives industries etc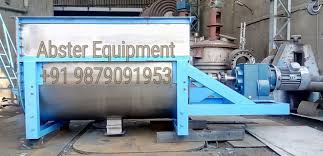 Pharmaceutical Powder Mixer
V mixer for powder is suitable for the mixing of the powder and granular bodies with good material flow-ability and small difference in physical properties, and the mixing of materials with short mixing time requirements and requiring short mixing time. Because the material flow in the V-shaped…
Powder Blender Machine
Powder blender machine is one of the most popular powder mixers , Ribbon mixer is specialized in powder mixing ,powder –liquid ,Powder-powder ,It was designed by U trough and two blades rotate towards opposite direction. It become the most efficiency powder mixers for different industries…
Double Screw Conical Mixer
Double screw conical mixer is widely used on many areas such as .Food , adhesive , dyestuff ,chemical powder .plastic ,fertilizer, and so on .The Conical mixer is an excellent design for the sensitive materials also , Its gently moves materials up and down ,and duo to the special design , The…
Choose from various types of high quality and hot sale mixer machine, industrial mixing machine, industrial blender, powder mixer for the one you need here with our factory – one of professional industrial mixer manufacturers and suppliers in India.