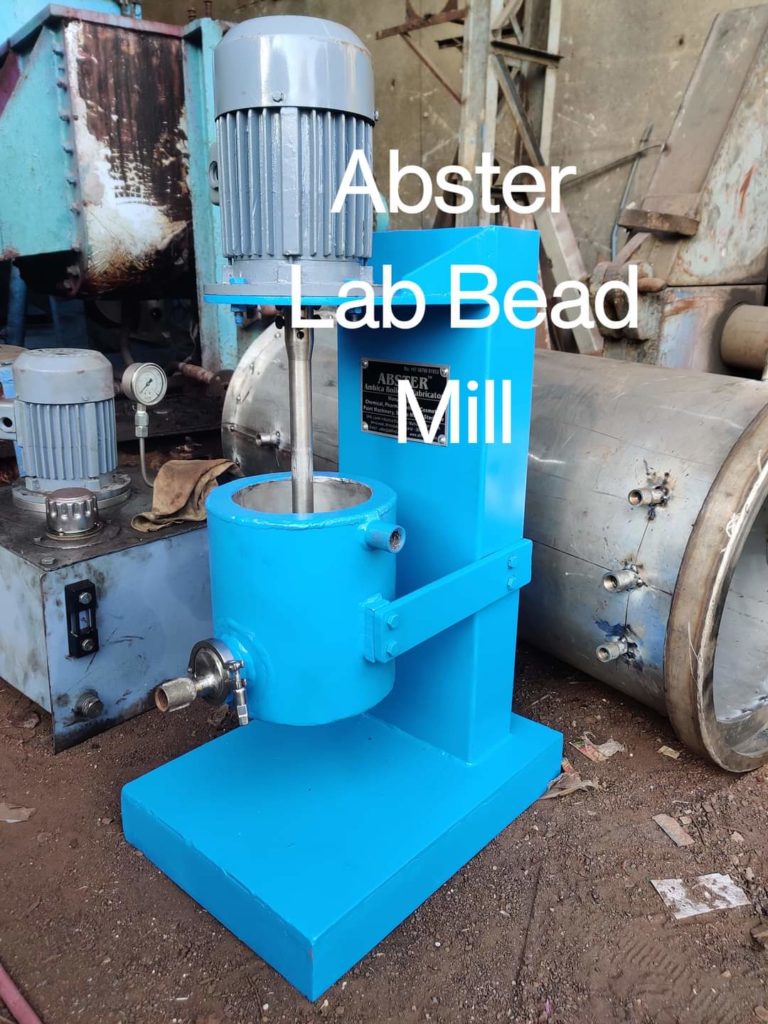 Lab Bead Mill is wet milling machine for closed continuous production. It adopts Ø1.0-1.2 pure zirconium beads. Comparing with regular bead mill, it processes higher milling efficiency, better final fineness, better abrasion resistance. It is suitable for milling materials in industries such as paint, printing ink, pigment, color paste, cosmetic, pesticide, pharmacy etc. It can De-agglomerate flocculation materials to the required particle size within a short time. Easy operation, safe, reliable and high efficient.
Main Features:
It solves requirement of small lab-scale processing capacity ranging from 0.5 to 5L.
Superfine grinding result. Final fineness can be down to less than 1μm. It adopts imported pure Zirconium Beads with diameter Ø1.0-1.2mm.
High grinding efficiency. It can grind same products down to same final fineness within 2/3 required grinding time of the traditional machine.
Grinding chamber adopts precision ceramic lining. And moving part also adopts ceramic lining, which prevents machine abrasion and materials contamination.
Enlarge cooling area and increase grinding efficiency, which solve the difficulty in heat radiation of traditional equipment.
Self-circulation system. No extra pump is required, which makes it easier for cleaning.
Working chamber is easy to open and easy to clean.
Specification :
Power supply :- 220/380V,50/60Hz
Power :- 1.5KWABB/Siemens Motor
Rotation Speed :- 0-2880rpm
Speed Adjustment :- Frequency ConverterLG or OMRON products
Materials :- Stainless steel grinding chamber lined with fine ceramics
Drive Disc :- Adopt pure Zirconium Oxide
Grinding Beads :- 1.0-1.2mm pure zirconium beads
Tank :- With 1L jacketed stainless steel tank
Frame/Base Seat :- Stainless steel base seat
Seal :- Mechanical Seal
Capacity :- 0.5-5L
Additional Information:
Item Code: LBM4
More Categories
Vacuum Emulsifier
Blending Machine
High Speed Dispersers
Multi Functional Mixer
Laboratory Mixers
Sand Mill Machine
View all Categories ›