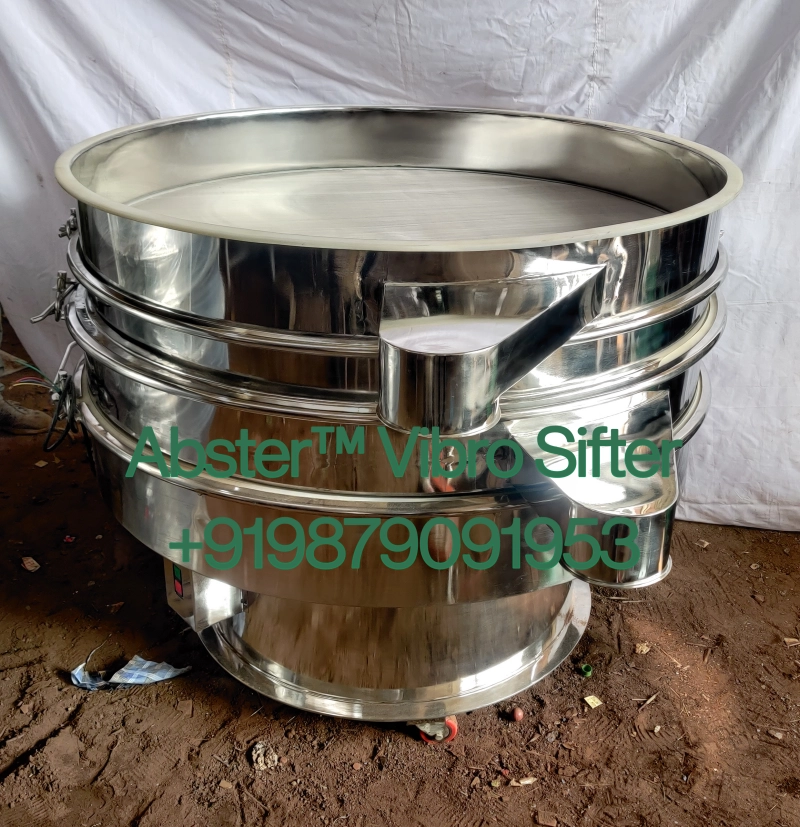 Vibro Sifter
The Vibro Sifter machine works on the principle of gyratory vibrations. The material is separated based on its particle size. Once the motor gets energized, vibration is caused in the screen/sieve making the material travel across the sieves according to its particle size.
In three different planes, the development of vibration along the vertical axis utilizing a specially designed vibratory motor that meets various output requirements. It causes 100% rotary motion and causes dispersion stirring & amp; stratification of material to sift. Feed material flows in Horizontal movement along with a loop pattern on Vibroscreen.
Salient Features :
Ideal For Gradation & Separation Of Dry Powder, Granules, And Semi Solids / Liquids.
The sieves are suspended on a spring to avoid vibration on the floor.
We can increase the number of decks as per requirement.
Easy Dismantling & Cleaning.
Ball tray arrangement. (For choking of sieves).
Rubber molded sieve as optional.
Vibro Shifter 30″ (GMP Model) Running Trail
Vibro Sifter – 48" (GMP MODEL)