Chemical Stainless Steel High Pressure Mixing Jacket Reactor with Agitator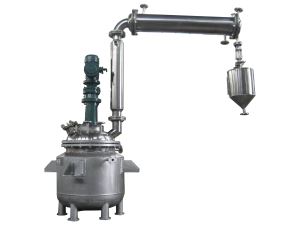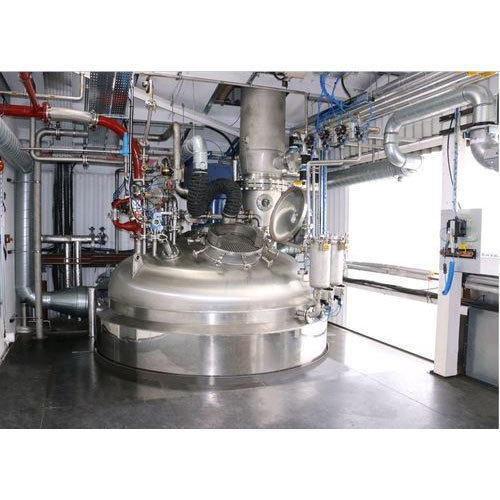 Chemical Industrial  Stainless Steel High Pressure Mixing jacket Reactor With Agitator
High Pressure Mixing jacket Reactor Chemical reactor is a new type of industrial production equipment, which can realize a series of physical and chemical reaction processes of materials, and is widely used in many production fields such as chemical, rubber, petroleum and food. A Chemical Reactors are process vessels used to carry out a chemical reaction.
The reaction kettle is composed of kettle body, kettle cover, agitator, heating jacket, supporting and driving devices, seal devices, and etc. and equipped with electric heating rods.We can design and manufacture products strictly according to users various process requirements.
| | |
| --- | --- |
| Product name | chemical reaction kettle |
| Material | SUS304, SUS316L stainless steel |
| Capacity | customized |
| Heating | Electric heater heating; Circulation oil heating; Steam heating etc |
| Application | dairy products, beverage, and pharmaceutical factories. |
Reactor / Reaction kettle / Reaction tank / Mixing tank / Blending tank
reactor consists of a vertical condenser, a horizontal condenser, a reaction kettle, a water storage device and a fractional column. It is special equipment for producing unsaturated polyester resin. Unsaturated polyester resin equipment has reasonable design and advanced technology. It is the most ideal unsaturated resin production line in the domestic market. Users can order from our company according to their annual production capacity and technical requirements.
Widely used in petroleum, chemical, rubber, pesticide, dyes, medicine, food, used to complete the curing, nitrification, hydrogenation, alkylation, polymerization, condensation, and other process.
Including the paint mixer, powder mixer, grinding equipment, glue machine, production line, etc.
Capacity

50L

100L

300L

500L

1000L

2000L

3000L

4000L

5000L

10000L

Motor Power (Kw)

1.1

1.5

4

4

5.5

7.5

7-11

11-15

15-18.5

30

Inner Material

Stainless Steel 304/316

Outer Material

Generally Carbon Steel (Can be customized all stainless steel)

Dimension (mm)

L

800

900

1100

1200

1400

2000

2200

2600

2700

2100

W

800

900

1100

1200

1400

2000

2200

2600

2700

2100

H

1600

1700

2000

2000

2600

3200

3400

4000

4200

5000

Weight (Kg)

270

350

700

1000

1600

2100

2600

3200

4000

5000

Reactor Type

Jacket electric heating reactor (water or oil)

Steam heating reactor (steam)

Outer coil reactor (water, oil and steam)

Electric heating enamel reactor (water and oil)

Harmonic kettle (oil)

Speed

63 rpm (with gear reducer)

Sealing Way

Mechanical seals and packing seals

Stirring Way

Generally frame type, 63 rpm (different speeds for different mixing methods)